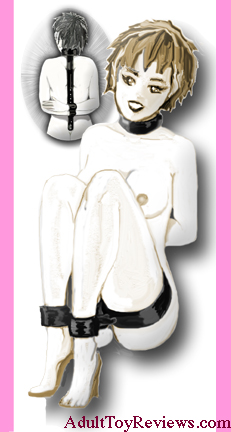 Bondage Toys and Gear
Bondage toys and gear covers the entire range from light to heavy bondage, ranging from under five dollars to a few thousand dollars.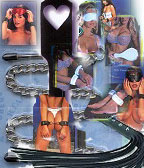 Bondage gear is designed to restrict a person's freedom as part of sex play. Bondage gear ranges from mild items to extreme. The standard kinds of bondage gear include restraints, ropes, chains, cages, hand cuffs, wrist cuffs, ankle cuffs, thigh cuffs, waist belts, breast harnesses, chastities, gags, blindfolds, helmets, and full body devices. Closely related are discipline devices such as whips and paddles. Serious bondage fans often have elaborate custom made costumes, toys, gear, and furniture. Bondage gear can be made from a variety of materials, including cloth, velcro, rope, leather, wood, or metal.
In light bondage, a person is lightly restrained. This can include such things as tying a person up with silk or ropes or a simple blindfold. In light bondage, the person in bondage can normally escape from the bondage on their own. The purpose of light bondage is to give the sensation of giving up control.
In heavy bondage, a person is more seriously restrained. This can include ropes, chains, cuffs, leather, and all kinds of specialty gear. In heavy bondage, the person in bondage cannot normally escape on his or her own.
The person performing the bondage is called the dominant or dom. If the dominant is a woman, then she might be called a femme dom, dominatrix, or mistress. If the dominant is a man, then he might be called master. The person upon whom the bondage is performed is called a submissive, sub, or slave. A person who does both is called a switch.
S&M stands for sadism and masochism (sometimes called sado-masochism). B&D stands for bondage and discipline.
There are a variety of specialty versions of bondage play. One common form is maid bondage, in which the submissive dresses up in a French maid's costume. Another common form is harem bondage, in which the submissive dresses up in a harem costume, a belly dancer costume, or other similar costume. Pony girl play is when the submissive pretends to be a horse (this often includes a bit and bridle, sometimes a saddle, and sometimes even a pony tail butt plug). Rape play is simulated rape. Bondage is sometimes combined with cross dressing.
"We believe if you have a positive experience with a sex toy, you'll keep coming back for more. If you don't, you may never try another again. I've been selling sex toys for a long time and can assure you that a lot of what's out there is cheaply made (falls apart easily, breaks down, smells bad, or in some cases is just dangerous). Sometimes it's worth it to pay a little more for a toy, or try and find out what toys sell the best, or have been reviewed by other customers." —Anne Semans from Libida.com, author of "The Mother's Guide to Sex", "The New Good Vibrations Guide to Sex", and "The Woman's Guide to Sex on the Web"

bondage safety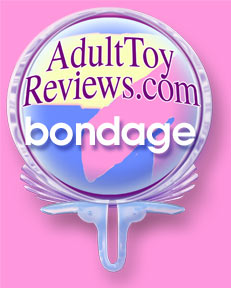 Before using bondage toys, you should be familiar with bondage safety. People can and have died from bondage that went wrong. There are several excellent books that discuss bondage safety for beginners. It is strongly recommended that you read one before trying out bondage on your own.
A few safety pointers (and this is not a substitute for learning bondage safety):
Be careful about tight restrictions. If you cut off the blood supply to a body part, you can cause permanent damage, including loss of a body part or even death. Be especially careful about any bondage around the neck, which can cut off blood or air supply. If you lose feeling or feel a tingling sensation, the bondage is too tight and should be released immediately. If you choke or have difficulty breathing, the bondage is too tight and should be released immediately. Do not block the breathing passages.
Never leave a person unattended in bondage. Keep all necessary keys handy and ready in case you have to unlock a person in a hurry. It is wise to have some kind of identification to help match keys to locks. This can be a colored bit of tape, a bit of colored paint or ink, or any other marking that clearly indicates which key goes with which lock. It is possible to get a set of locks that all use the same key, which can make emergency unlocking much easier.
Check all locks to make sure that they smoothly lock and unlock before each use. Check all gear to make sure it is in proper working condition before each use.
Have some method of indicating that a person needs to be unlocked or that their limits are being violated. When bondage play includes simulated rape or force, words such as "no" and "stop" might be interpretted as part of play. A common method is to have a "code word" that indicates the need to stop play. One problem with code words is that a person can easily forget the proper code word in a moment of stress. One possible solution is the old children's method of calling out "for real" or "I mean it", either of which is easy to remember and unlikely to be used as part of play. If your bondage play includes gags, it may not be possible to speak a code word clearly. In this case, a simple tune might be hummed. To avoid trouble because someone can't remember the correct tune, any humming might be used as your code word.
Discuss your limits before you start play. All participants should be clear on what is allowable play and what isn't. A person's limits should never be violated. If you are uncertain as to how far you are willing to go, you can agree upon a method for communicating how you feel when you reach the critical point.
Pain can be an important part of play for some people and can be completely unacceptable for others. Pain is your body's way to tell you that something is wrong. Any time you experience unexpected pain, stop play immediately. If you are going to include pain in your play (especially spanking, paddling, or whipping), you should understand the dangers involved and know the limits of what you can really handle.
Bleeding is never a good sign. If blood letting is part of your play you should be experienced enough to know how to do this safely. Bleeding from the anus or vagina or penis is a sign of a serious injury and requires immediate medical attention. Stop play immediately and go directly to an emergency room or trauma center.
Dizziness, unconsciousness, and choking are not good signs. If dizziness or choking is experienced, stop play immediately. Place the head lower than the heart (such as laying down with the legs elevated). If dizziness or choking persists after play stops, seek immediate medical attention. If a person loses consciousness, seek immediate medical attention (even if the person recovers consciousness).
Please learn more about bondage safety before actually engaging in bondage.

kits
Bondage kits combine several different items and may represent a savings if those are the exact items you wanted. The big advantage of kits is for beginners, who might not yet know what they like.
kits: Beginner's B&D Kit, Tie-Ups System — 9 Piece Starter Set
books
Bondage books come in three kinds: instructional, art illustration/photography, and erotic fiction.
instructional books: The Seductive Art of Japanese Bondage

masks and blindfolds
Masks and blindfolds are used to block a person's vision. This can be done by itself (for light bondage) or in combination with other forms of bondage. A blindfold covers just the eyes, while a mask covers more of the head or face. Inexpensive blindfolds often have light leaks at the edges, which might allow a person to partially see around. More expensive blindfolds and masks completely block any vision. You can use a piece of cloth (such as a rolled up scarf or a necktie), but these almost always allow some peripheral vision.
blindfolds: Basic Fleece Lined Blindfold, Blindfold with Fleece, Extra Wide Fleece Lined Blindfold, Fleece Lined Contour Blindfold, Full Hood, Full Hood Bag Style, Full Hood with Zippers, Fully Adjustable Blinder, Head Harness with Full Blindfold and Mouth Gag, Lavender Leather Pleasure Mask, Master's Half Mask, New Padded Style Blindfold, Padded Blindfold Leather Lined, Pleasure Productions Blindfold, Slave Mask, Slave Mask with Removable Blind and Gag, Soft Garment Leather Blindfold
gags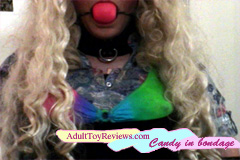 Gags are used to muffle speech. No gag completely blocks the ability to make sound. A simple gag is made by tying a scarf around the head so that it is partly inside the mouth. Do not stuff cloth into the mouth, because the cloth will expand with saliva and can choke a person to death. The most common gags are ball gags, which have a rubber ball on a leather strap or metal chain. If there is paint on the ball gag, make sure that it is not flaking or loose. There are gags that have a horse's bit. These can be used for pony girl play or as a gag that allows a person to bite down hard (a bit gag might be used in combination with spanking, paddling, or whipping). There are gags that include a penis head, usually made of leather. Most gags have a single chain or leather strap that fastens at the back of the head. There are gags that are designed to be locked into place, as well as gags with mutliple straps. Some masks have built in gags. Make sure that the gag used does not completely fill up the mouth, as this is a choking hazard. A gag will cause saliva to flow. Make sure that the person can either swallow the saliva or that the saliva can freely flow down the face. Otherwise, the person might choke on their own saliva.
Ball gags: Ball Gag Paint Free, Head Harness with Full Blindfold and Mouth Gag
Penis gags: Penis Gag
collars
Collars are normally used in association with other forms of bondage. Collars are available in leather and in metal. Make sure that the collar does not choke off a person's blood or air supply (either from being too tight or from being too big). Make sure that the collar can't tighten on its own. Collars are available in both locking and non-locking forms. A "posture collar" is a collar that is extra tall in the back and holds the head in a single position. Many collars have rings that can be used to tie or lock items to. This can include such variations as chaining a person's wrists near his or her head or for fastening a leash.
Collars: Chain Choker Bra, Collar — Master, Collar — Slave, 2-1/2" Lined Collar w/ Bondo Rings w/ Locking Ability, Neck To Wrist Restraint Locking, 3-1/2" Posture Collar with Single Buckle In Back with 3 Mini Bondo Rings, 3-1/2" Posture Collar w/ Double Buckles In Back w/ One Large Bondo Ring, 1-1/4" Wide Basic Collar, 1" Wide Collar w/ Studding and D-Ring, 1-1/2" Wide Lined Collar, 2" Wide Lined Collar w/ Hasp Style Lock, Wrist to Neck Restraint
leashes
Leashes: 4' Leather Leash, Leash 4' Jewel Chain w/ Studded Handle
cuffs
Cuffs come in many varieties.
Thumbcuffs are small devices that only restrain the thumbs. These are usually rather cheap devices and may not work properly.
Thumb cuffs: Thumb Cuffs Black, Thumb Cuffs Nickel
The best known cuffs are metal handcuffs. There are cheap plastic handcuffs that give the illusion of bondage but that can easily be released by the person in bondage. Cheap handcuffs don't have any method for preventing additional tightening and can easily become tight enough to cut off the blood supply and introduce a risk of injury. Also, cheap handcuffs can often be forced open without a key. More expensive handcuffs can only be opened with a key and can be adjusted to a specific tightness. Even when properly adjusted, handcuffs can become uncomfortable, chafe or cut the wrists, and are therefore not suitable for lengthy bondage. There are padded handcuffs for longer play, as well as pads that can be used with any handcuffs.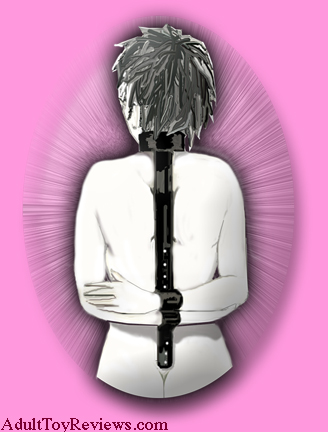 Hand cuffs: Black Handcuffs, Cheetah Furry Cuffs, ErotiCuffs, High Quality Black Peerless Handcuffs, High Quality Peerless Handcuffs Nickel, Mid Quality Dual Lock Black Handcuffs, Mid Quality Dual Lock Handcuffs Nickel, Red Furry Cuffs
Leather wrist, ankle, thigh, and elbow cuffs are designed for more serious bondage. They are available in locking and non-locking versions and in a variety of thicknesses and colors. Different cuffs are designed for use on different parts of the body (ankles, thighs, wrists, and elbows). Cuffs are available with a variety of rings (both number of rings and style of rings). The rings can be used for attaching chains, ropes, or other items. There are combiantion cuff sets, including combination collar and wrist cuffs.
Wrist cuffs: Fleece Lined Wrist Restraints, Hasp Style Wrist Restraint, Lavender Leather Wrist Cuffs, Neck To Wrist Restraint Locking, Suspension Fleece Lined Wrist Restraints, Thigh To Wrist Restraint, Waist to Wrist Restraint, Waist to Wrist Restraint Hasp Style, Wrist to Neck Restraint, Wrist Restraint Leather Lined, Wrist Shackles Leather Lined
Accessories for wrist cuffs: Fleece Wrist Fuzzies
Ankle cuffs: Ankle Cuffs Nickel, Ankle Restraint Leather Lined, Ankle Shackles Leather Lined, Ankle Suspension For Boot, Black Ankle Cuffs, Fleece Lined Ankle Restraints, Hasp Style Ankle Restraint, Lavender Leather Ankle Cuffs, Pleasure Play Lavender Ankle Cuffs, Thigh To Ankle Restraint
Accessories for ankle cuffs: Fleece Ankle Fuzzies
Thigh cuffs: Female Chastity Belt and Thigh Straps with 5 Locks, Thigh To Ankle Restraint, Thigh To Wrist Restraint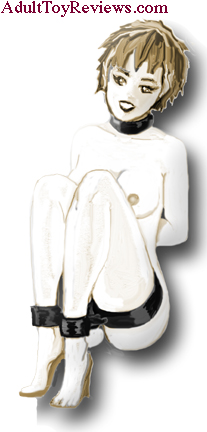 mitts
Bondage mitts cover the whole hand. They are available in a variety of lengths, from mitts that just cover the hand to mitts that cover the entire arm. Mitts can be designed as pairs (one for each hand or arm) or as a single mitt that both hands or arms are put into. Mitts can be locked into place or laced up or both.
Bondage mitts: Lace Up Mitt Restraints
heel straps
Heel straps are designed to lock high heels or high heeled boots onto the sub's feet.
Heel straps: Spike Chain Boot Strap
nipple clamps
Nipple clamps are designed to attach to the nipples. There are special nipple clamps for use with pierced nipples, but most nipple clamps are attached by pressure. Cheap nipple clamps can be quite painful. More expensive nipple clamps have adjustable pressure, so they can be attached without pain (or an adjustable amount of pain). Many nipple clamps are designed to allow the attachment of chains or weights. Some nipple clamps are fine jewelry.
Nipple clamps: Penis Nipple Clamps
waist belts
Waist belts are designed to go around the waist and are made of cloth, leather, or metal. Waist belts can be locking or non-locking. Most waist belts include several rings for attaching chains or ropes or locking cuffs into place. Waist belts are available in a variety of thicknesses and colors. Some thick waist belts also serve as waist clinchers.
Waist belts: Bondage Belt with 2 Rings, Bondage Belt with 8 Rings, Waist to Wrist Restraint, Waist to Wrist Restraint Hasp Style
chastities
Chastities are locking devices that prevent a person from having coital sex. The most famous example are chastity belts (designed for either men or women), but there are also a range of cock cages and metal rings for male chastity.
Both male and female chastities are available. Chastities are available in leather and metal and a wide variety of styles. Chastities usually have a waist belt and there is a wide variety of waist belt designs. Women can normally masturbate while wearing a chastity (unless additionally restrained), but male chastities do not allow a man to masturbate. Some chastities include butt and/or vaginal plugs.
Female chastities: Female Chastity Belt with 4 Locks, Female Chastity Belt and Thigh Straps with 5 Locks, Lavender Leather Chastity Belt
Male chastities: Anal Invader with Cock Cage, Male Chastity Belt with 1 Lock, Male Chastity Belt and Leg Strap with 4 Locks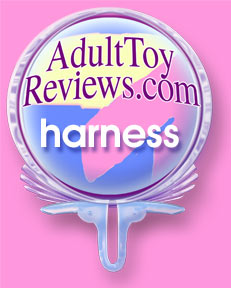 harnesses
Harnesses are intricate systems that encase multiple parts of the body. The two basic kinds of harnesses are head harnesses and body harnesses.
head harnesses: Head Harness with Full Blindfold and Mouth Gag
body harnesses: Bra Harness, Chain Choker Bra, Ladies Erotica Harness, Ladies Lizzy Harness, Men's Full Body Harness, Men's Stop Harness, Women's Buckle Harness, Women's Harness
restraints
There are restraint systems, such as bondage chairs, bondage beds, and various kinds of swings. Most swing systems can be used for non-bondage sex play as well.
Tethers: Lavender Nylon Tethers
Restraint systems: Bondage Chair, Love Swing, Sling of Ecstasy, Tie-Ups System — 9 Piece Starter Set
Hog Tie systems: Five Piece Hog Tie Kit
suspension
Be careful about any restraint system that involves suspension. It is very easy to cause serious damage to delicate tissues with a cheap or poorly designed suspension system.
Suspension: Ankle Suspension For Boot, Bungee Sexperience, Love Swing, Sling of Ecstasy, Suspension Fleece Lined Wrist Restraints
furniture
Furniture: Fantasy Rack Sex Table
whips, crops, canes, bats, and paddles
Whips, crops, canes, bats, and paddles are available in a variety of forms. Whips can have one or more straps made from a variety of materials. Crops are a variation on whips with a small leather tab on the end. Bats are similar to crops, but with a larger tab on the end. Canes are made from bamboo, reed, or other hollow plants. Paddles can be flexible or hard. There is danger of serious injury with whips, canes, and paddles. Often the sexual pleasure of being whipped, caned, or paddled can mask the pain that would indicate serious injury. You should learn proper safety before using whips or paddles.
Whips: Nine Foot Bull Whip, 24" Round Braided Cat O' Nine Tails Whip, Cat O' Nine Tails, Cleopatra's Scepter, Deluxe 31" Strap Whip, 20" Thick Rubber Cord Whip, 10" Thin Rubber Cord Whip, 20" Thin Rubber Cord Whip, 20" Spiked Thong Whip, 20" Strap Whip, 30" Strap Whip, 10" Thong Whip, 20" Thong Whip, 30" Thong Whip
Crops: Narrowtipped Crop, Whiptipped Crop
Canes: Bamboo Caning with Feather Tickler, Bamboo Caning with Finished Handle, Reed Tickler
Bats: "Doggin" Bat, International Jump Bat, Widetipped Bat
Slappers: 10 inch D Ring Slapper, 12 inch Heart Impressions Slapper, 12 inch Love Impressions Slapper
Paddles: Fleece Lined Paddle
Bondage Themed Dolls
There are several inflatable dolls specifically designed for bondage play. It is possible to try out any bondage fantasies with inflatable dolls, including forms of bondage that would injure or kill a real human. In addition to dolls designed for bondage play, you can use any inflatable or solid doll.
videos
Bondage videos come in two kinds: instructional and fiction.
instructional videos: Tie Me Up

most popular items
The following are the twenty most popular bondage items, based on the number of visitors per page. This list does not include recently added items.

bondage search site

See Bondage Web Sites Links for listings of bondage related web sites (mostly pay sites, but some amateur sites).

[ home ] [ toy info ] [ sorted by color ] [ sorted by material ] [ anal toys ] [ anal probes ] [ artificial vaginas ] [ balls ] [ barriers ] [ batteries ] [ beads ] [ belly dancing ] [ bondage ] [ books ] [ breast pumps and nipple exciters ] [ butterflies ] [ butt plugs ] [ candles ] [ clitoral stimulators ] [ clothing ] [ cock rings ] [ dildoes ] [ dolls ] [ double dildoes ] [ DVDs ] [ edible ] [ eggs and bullets ] [ erotic clothing ] [ glass toys ] [ g-spot stimulators ] [ hands and fists ] [ erotic jewelry ] [ hygiene ] [ kits ] [ lubricants, oils, and creams ] [ male masturbators ] [ massagers ] [ nipple exciters ] [ novelties ] [ penis pumps ] [ porn star ] [ rabbits ] [ remote control ] [ sleeves ] [ strap-on harnesses ] [ stripper ] [ transvestite items ] [ vac-u-lock ] [ vaginas ] [ vibrators ] [ videos ] [ waterproof vibrators ] [ wigs ]
privacy statement
Unlike most web sites, we inform our visitors about our privacy policy. AdultToyReviews.com does collect generic information from visitors for statistical analysis (nation, browser, operating system, screen resolution, and monitor size) — any web site you visit can and probably does collect this information (and more). All individual identification information is immediately discarded (except for subscription information if you join our mailing lists). Information is never sold to outside mailing lists or any other purposes.

code word xzqj03
Copyright © 2001, 2002, 2003, 2004, 2005 AdultToyReviews.com
Last Updated: June 25, 2005
[ home ] [ toy info ] [ sorted by color ] [ sorted by material ] [ anal toys ] [ anal probes ] [ artificial vaginas ] [ balls ] [ barriers ] [ batteries ] [ beads ] [ belly dancing ] [ bondage ] [ books ] [ breast pumps and nipple exciters ] [ butterflies ] [ butt plugs ] [ candles ] [ clitoral stimulators ] [ clothing ] [ cock rings ] [ dildoes ] [ dolls ] [ double dildoes ] [ DVDs ] [ edible ] [ eggs and bullets ] [ erotic clothing ] [ glass toys ] [ g-spot stimulators ] [ hands and fists ] [ erotic jewelry ] [ hygiene ] [ kits ] [ lubricants, oils, and creams ] [ male masturbators ] [ massagers ] [ nipple exciters ] [ novelties ] [ penis pumps ] [ porn star ] [ rabbits ] [ remote control ] [ sleeves ] [ strap-on harnesses ] [ stripper ] [ transvestite items ] [ vac-u-lock ] [ vaginas ] [ vibrators ] [ videos ] [ waterproof vibrators ] [ wigs ]